Chinese New Year is just around the corner (Monday, January 23)! Even more exciting then it being in January (not so close to Valentine's) is that this is my year! Well, year of the dragon.. just like my birth year!

To celebrate- I've created a
Literacy + Math Collection
filled with lots of fun stuff!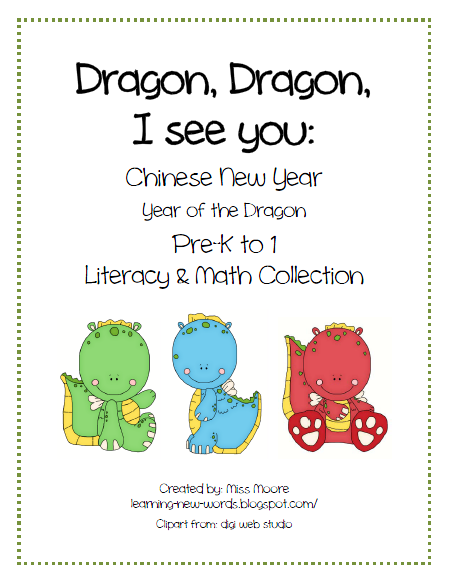 (- Dragon, Dragon, I See You poem
- Literacy & Math Centres:
-- Spin & Graph Recording Sheet
-- Colour words matching & printing
-- 3 writing templates with prompts
+ I love freebies! Here's a
free copy
of an original poem and colouring page with adoable graphics from digi web studio!
Enjoy
♥ Miss Moore