Hello teaching blog world! Here goes my first entry to a linky party.. :)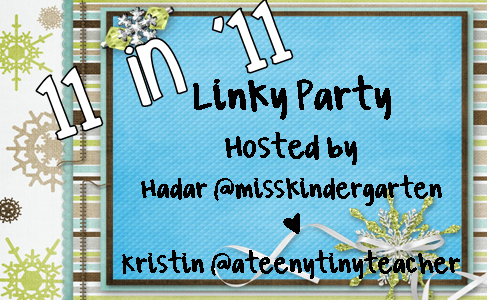 11.
Favorite movie you watched
: The Horse Boy. I'm a
huge
documentary fan and this movie followed the family of a boy with Autism into Mongolia to try out traditional healing methods. A combo of the incredible love shared, the gorgeous landscapes and the heartwarming end had me hooked :)
(It was made in 2009, but Netflix has a way of making me discover older gems)
10. Favorite TV series: Can 2 tie? Big Bang Theory and Fringe. So good.
9. Favorite restaurant: Oh my gosh, Mehfil India. A top-quality Indian buffet, close to home!
8. Favorite new thing you tried: Having recently moved to a new area and new school rich in East Indian heritage, I've been trying my best to learn about and try all the new foods that I can. I recently learned how to make roti, a traditional flat bread. One of the best parts? Leftovers = roti-wiches for lunch the day after!
7. Favorite gift you got: A big yellow le creuset french oven! It's got a permanent spot of my stovetop and I'm trying to cook everything in it!
6. Favorite thing you pinned: I would LOVE to try this in my classroom:
5.
Favorite blog post:
I stumbled upon
Chalk Talk's
Halloween Alphabet Song and a Few Other Ideas
while doing a very general "Halloween" google seach (ie. help! Halloween is coming, what should I do with a classroom of excited princesses and spidermans?). I ended up doing 2 of the posted art projects and started exploring other teaching blogs from there :)
4. Best accomplishment: This year was a whirlwind, I graduated and within a few months, I was setting up my Kindergarten room. My very own. I have to say becoming Miss Moore and watching my little ones grow and learn and thrive has been incredible.
3. Favorite picture: & 2. Favorite memory: My mister and I boarded our first plane together and spent two weeks in Waikiki, Hawaii. The time together, the fresh seafood, the warm evenings, the days spent poolside.. can I go back? Now? Please?
1. Goal for 2012: Keep my eyes, ears and heart wide open.